Homeowners looking for stucco repair, a stucco inspection, hardcoat stucco installation or EIFS stucco work, look no further than Mark Daniel Exteriors, LLC. Give us a call at 972-243-4770 or contact us now.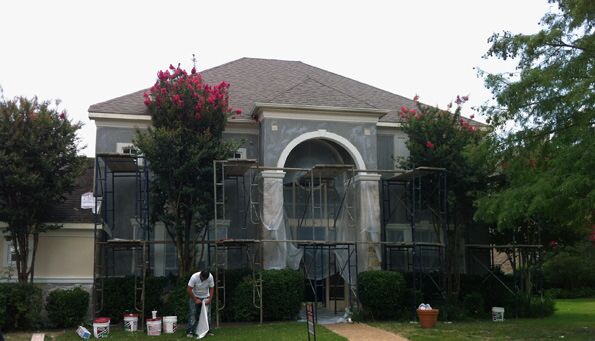 Stucco Benefits
Stucco has been used on homes for a very long time and for good reason…it gives a home an elegant look, personality, while providing a very durable barrier. It is a classic way to give a sophisticated impression.
With a proper application, stucco can increase the value of a home, make it more desirable, and also provide greater insulation…which leads to savings on energy bills!
Stucco gets rid of the constant maintenance and up-keep connected with decaying house siding, washed out or brittle paint, since the color is embedded in the stucco. We can provide you with a wide variety of stucco colors and finishes for your home.
As the Dallas area's premier residential stucco contractor, we can help you plan a long-lasting, beautiful stucco finish for your home. Our team of experts is just a call away at 972-243-4770 or via our web form.